Sponsored By Damro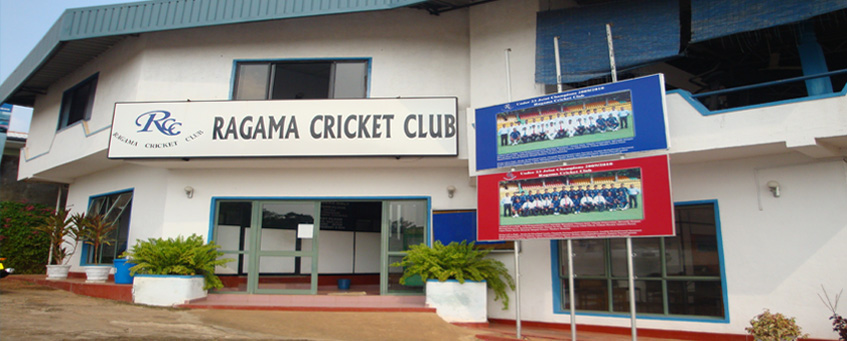 One of the leading Cricket Clubs not just in the Gampaha District but in the entire Island Ragama CC is currently playing in the Premier Division Tier A with leading Clubs of the caliber of SSC, NCC and Bloomfield. Leading names such as Indika De Saram, Kushalaya Weerarathne Darshana Gamage ,Malinga Bandara, Ian Daniel as well as young cricketers of the calibre of Lahiru Tirimanne and Nisham Mazahir, Ragama CC has proved to be a major force in the Local Premier Competition. The greatest achievement of Ragama Cricket Club so far has been winning 20 20 Premier Club Tournament organised by Sri Lanka Cricket, under the captaincy of all rounder Duminda Perera in 2006/07 and being joint champions in the U 23 limited over competition under captaincy of former Sri Lanka youth wicket keeper Sameera Soyza.

History Of Ragama CC

Carrying the expectation of many on one's shoulder is not an easy task. It can be very challenging to many and even frightening to some. The strongest of soldiers have been known to crack under pressure. Yet, he bravely fought the fires that threatened to consume it up to now. A club still glitters and has become one of the best Cricket Club in Sri Lanka, where popularity of cricket has no boundaries.

Ragama Cricket Club was formed in 1989 by three keen cricketers, Roshan Abeysinghe popular figure in the cricketing arena, Roshan Iddamalgoda and Uditha Wijesundara at a time cricket was too expensive to afford and funds for the club was at a minimum.

The club made its debut in the major cricketing arena by playing the Division three tournament organized by the then BCCSL and was captain by none other than the man behind the success of the club Roshan Abeysinghe. The team included Roshan Iddamalgoda , Uditha Wijesundara Amal Silva , Ramesh Jayasekera , Asela Jayasinghe , Dilshard Karim , Dilan Nishantha , Ramesh Jayasekera , Melvin Croning , Khrishan Thilekeratne and Samantha Perera.

Ragama Cricket Club created history in year 1995 by scoring 465/7 in 50 over in a limited over match against Ganemulle CC and it was published in the Wisden Magazine of July in 1996, where it was mentioned as a possible World record. Ragama emerged champions of Division iii tournament in 1995/96 under the captaincy Khrishan Thilekerathne. Thereafter it qualified to play division two cricket under the captaincy of Emil Dias and became runners up in the 50 over tournament. Further it ended as the runner up of the Emerging Tournament and qualified to play in the Sara Trophy Tournament under the leadership of Emil Dias.

Ragama CC qualified to play the Premier Division one in year 2000/01 when they emerged as runner up in the Sara Trophy tournament and was captained by Dammika Vaz Gunawardane and coached by Keerthi Guneratne, well assisted by Vipula Sittamage in its inaugural year. It was a reward well earned by a most deserving club.

The Club has been very fortunate to have had the support of Edward Silva member of the Western Provincial Council, who had donated a Land to Ragama Cricket Club to build its own home as well as Mr. Doglous Fernando another Provincial Council Member who donated cricket gear to the club at the inception. The Club house was completed in year 2002 with modern gym and restaurant unique to Gampha District as it was the first of its kind.

The secret behind the rapid success of the club is well organized management with lots of experienced personalities led from the front by Roshan Abeysinghe and supported by a very hard working committee.